Study found those who picked their meal an hour or more before eating it chose lower-calorie fare.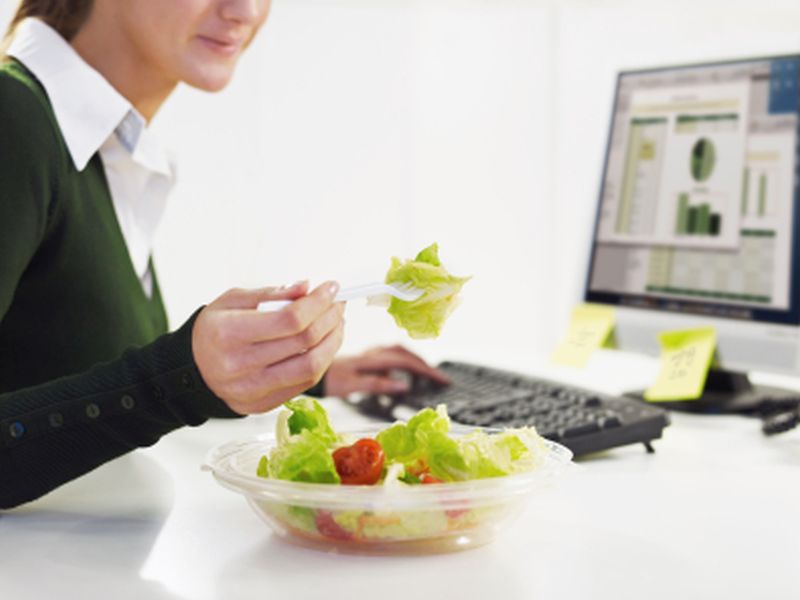 MONDAY, Aug. 1, 2016 (HealthDay News) -- You might be able to cut your calorie intake by ordering meals before you're actually hungry, a new study suggests.
Researchers examined the lunch orders of 690 employees using a corporate cafeteria and 195 university students choosing catered lunch options.
The participants selected high-calorie meals when they ordered their lunches immediately before eating, but lower-calorie meals when they placed their orders an hour or more before lunch.
The findings suggest a new way to combat the obesity epidemic in the United States, according to the researchers.
"Our results show that ordering meals when you're already hungry and ready to eat leads to an overall increase in the number of calories ordered, and suggest that by ordering meals in advance the likelihood of making indulgent purchases is drastically reduced," said study author Eric VanEpps. He is a postdoctoral researcher in the Center for Health Incentives and Behavioral Economics at the University of Pennsylvania.
"The implication is that restaurants and other food providers can generate health benefits for their customers by offering the opportunity to place advance orders," he said in a university news release.
"These findings provide one more piece of evidence that decisions made in the heat of the moment are not as farsighted as those made in advance," said study senior author George Loewenstein, a professor of economics and psychology at Carnegie Mellon University in Pittsburgh.
"For example, people who plan to practice safe sex often fail to do so when caught up in the act, and people who, in dispassionate moments, recognize the stupidity of road rage nevertheless regularly succumb to it. Unfortunately, pre-commitment strategies are more feasible when it comes to diet than to many other 'hot' behaviors," Loewenstein noted.
The findings were published recently in the Journal of Marketing Research.
More information
The U.S. National Heart, Lung, and Blood Institute has more on preventing overweight and obesity.
Source: https://healthfinder.gov/News/Article.aspx?id=713090